SEGMENTS & LINKS:
BLONDIE'S SYNOPSIS
The Brothers tell a Rat Story involving a surprisingly familiar name. The Word, "Misandry," has a pretty controversial meaning. Let's see if you agree. The Boys give their Two Takes on "Which Holiday Is This" — very cryptic question that you can try to guess, but you'd probably be wrong. Unless you looked at the Segments & Links above, of course. Need a laugh? The SECOND Groaner was pretty good. That said, I hope I haven't dissed Jon's live-in girlfriend Alexa, who came up with the first groaner.
Jon brings up the question of whether the intent was to have one holiday "squished" into the other. Jerry's Take was that since this holiday was instituted under the Uniform Holiday Act of 1968, we could all wear uniforms of our choosing. What a goofball.
PHOTOBOMB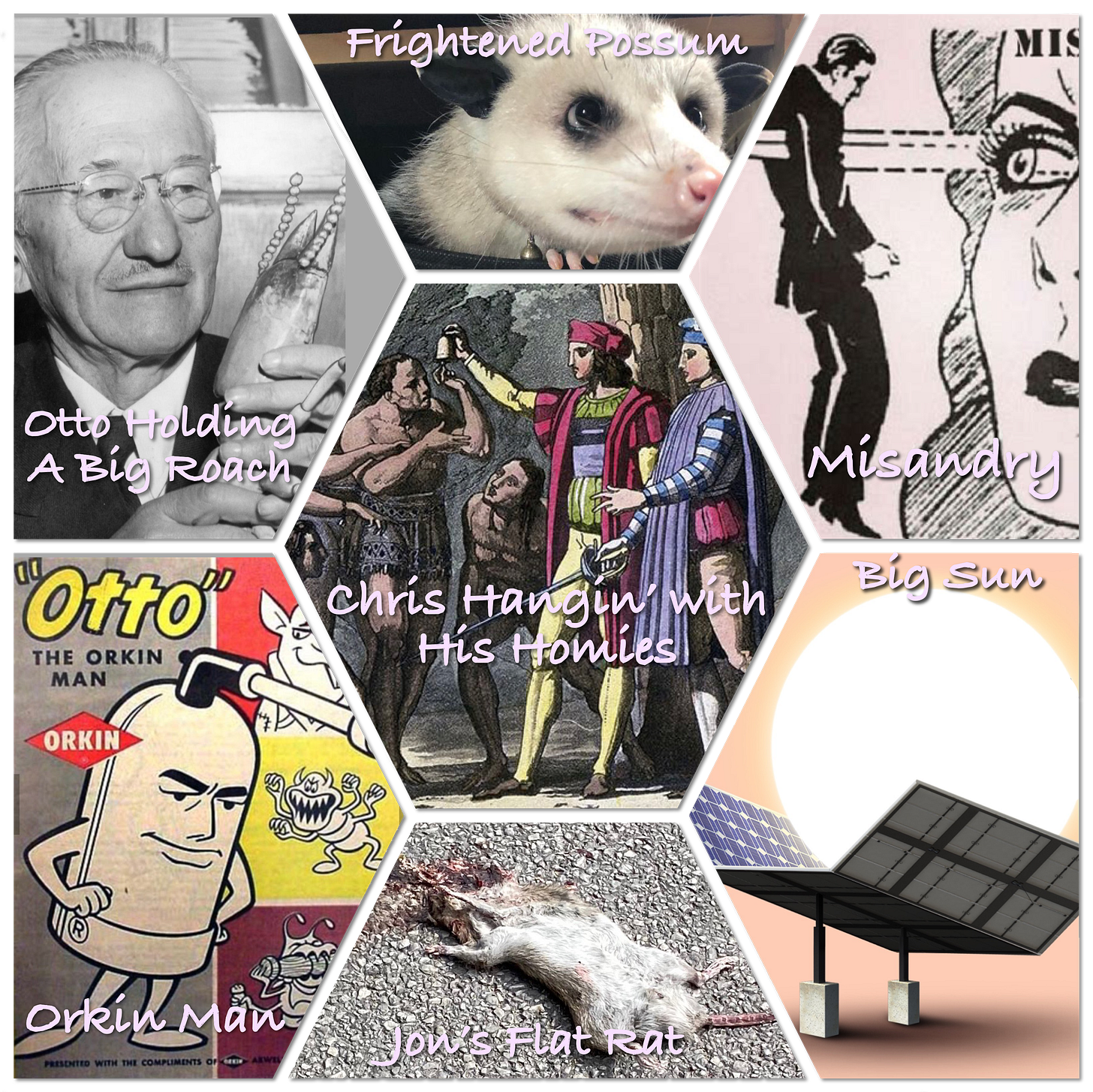 I LIVE HERE TOO
Many predators and other fine creatures essential to the well-being of our planet no longer feel welcome here. The purchase of an I Live Here Too t-shirt is one good way to turn that around. Our supplier Bonfire makes certain that all profits go directly to the non-profit Center for Humans and Nature.